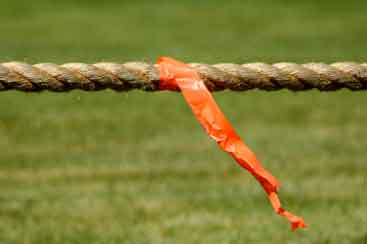 In my first article "Compassion Fatigue and Corrections Officers" I explored the realm of stress that Corrections Officers face each day while explaining a fundamental reasoning behind such stress. In this job burnout was identified with two major factors incorporating the foundations causing burnout: Role Conflict (the officer finds themselves at odds with their basic job description and the actual job completed) and Role Ambiguity (the officer finds that the organization they are in make extreme changes with no understanding or explanation for the role change).

In 2011, a group of researchers furthered the study of corrections officer stress by identifying what view the officer has on their job and the role they play in their facility. They questioned whether an individual's perception of their individual role can conflict with the mission the correctional facility has established. Essentially the researchers identified two types of corrections officer: one who supports for punishment and one who supports for treatment (Lambert, Altheimer, Hogan, & Barton-Bellessa, 2011). This is an interesting, albeit, not surprising concept but deserves a more in-depth discussion.

For the staff member that supports for punishment this view is the old staple of "lock them up and throw away the key". This is the notion that the true sense of Correctional facilities should be remanded to the days of the penitentiary in which the inmate must remain in their cells for the majority of their sentence and be restricted of all things in punishment for their crimes. These types of values and attitudes would be in complete opposition to a facility that is the business for rehabilitation or reentry initiatives. Therefore, the staff member will always seem to be at odds with their facility causing a condescending tone in all that they do.

With every change to inmate programming provides more reason for the staff member to begrudge their facility and yearn for the return to the days of the "real" prison. Unfortunately these individuals could or have developed a passive-aggressive personality and find themselves at odds with those in charge. This could lead to failure to complete tasks, purposively sabotaging progress, or worse, the abuse of power when dealing with the inmates.

In this study, the researchers found that those in support for punishment had high levels of role stress and conflicts between work and family (Lambert, Altheimer, Hogan, & Barton-Bellessa, 2011). They were found to have lower levels of "life satisfaction, moral commitment, and organizational fairness" (Lambert, Altheimer, Hogan, & Barton-Bellessa, 2011). The researchers also found that the mere thought that a convicted felon was receiving any treatment was perceived as unfair and unjust by those that support for punishment (Lambert, Altheimer, Hogan, & Barton-Bellessa, 2011).

The staff member that supports for treatment sees their values perfect for the majority of the institutions today that adhere to the rehabilitative concept (Lambert, Altheimer, Hogan, & Barton-Bellessa, 2011)t. These individuals have a complete understanding of the humanistic side of the rehabilitative theory of corrections and fit well within the facility that practices rehabilitation. These individuals do go above the norm of "doing their eight and hitting the gate" and enjoy providing input into an inmate's programming or individual needs and adhere to the goals of the institution within their work hours. Unfortunately, these are the ones that are viewed as the "social worker" and scorned by others that are in support for punishment. However, those that fall into this category and that are a good fit for their institution have a higher retention rate along with higher levels of job satisfaction (Lambert, Altheimer, Hogan, & Barton-Bellessa, 2011).

While the research does narrow the possibilities into just two categories essentially one does have to keep in mind that these should be considered the polar opposites on a spectrum of personalities. I have seen good officers that complete the task of the facility they work in but still hold onto the supports for punishment mentality while remaining professional. These people were also of a higher trained or well educated caliber and were able to differentiate between their views and the mission of the facility. Unfortunately, those that cannot make that separation eventually leave the career field altogether.

Regardless, for those that are currently struggling with the vision or mission of their facility can grasp a better understanding of their role. By looking at what view you take on what corrections means to you will help you decide on what facility is a better fit. If you are person who supports punishment then the move to a maximum security facility may work better for you depending on your states DOC. However, if a move or transfer is not conducive to where or how you live then hopefully this article gives you a better understanding of why you find it so hard to believe in your institutions mission statement. This will begin a new understanding of how you can adjust to your climate and lower the levels of stress you are under tremendously.

Bibliography

Lambert, E. G., Altheimer, I., Hogan, N. L., & Barton-Bellessa, S. M. (2011). Correlates of Correctional Orientation in a Treatment Oriented Prison. Criminal Justice and Behavior , 453-470.



Editor' note: Andrew Nolen has been a Correctional Officer for over 15 years and has obtained a Masters in Criminal Justice Forensic Psychology concentration. Over the years he has worked in both Medium and Close security institutions and has been a member of the Special Response Team. Andrew is currently a Hostage/Crisis Negotiator, CPR/First Aid Instructor and a Gang Investigator.